Our team is committed to providing quality customer service and helping you through every step of your home improvement journey. From the initial planning stages to estimating costs and time frames, from answering all of your small questions to inspecting our work to ensure it's done properly, our team aims to provide our clients with the best experience possible. We have a dedicated team of workers who strive to maintain our high-quality craftsmanship and customer service, while our office is full of friendly faces (some furrier than others) to handle all of your needs.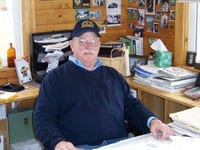 Robert Greig
I want you to be pleased with your decision to hire us as your contractor after your project is completed. All of us work hard to achieve this goal.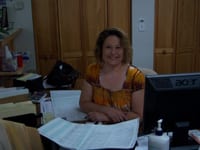 Kim, Office Manager
Sooner or later, all the jobs here pass over my desk. I handle it all and have a good time doing it!
Our team is dedicated to handling all of your needs.
If you have questions or concerns, or are simply looking for more information, please don't hesitate to contact us.