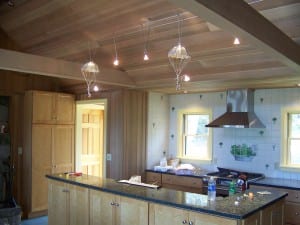 Whether you're looking to remodel your kitchen, turn your spare bedroom into a master bathroom, or simply install some new tile, All Season Home Improvements can help you with all your interior renovation needs. We can expand existing rooms, re-purpose rooms, and build new ones. We can install appliances, lighting, flooring, and cupboards, and we'll tailor our work to suit your individual taste and style, as well as the look and feel of your home.
No interior renovation project is too large for us, and our work includes bathrooms, entryways, kitchens, and dining rooms. Our experienced team will work hard to answer your questions, and you can rest assured that your interior renovations are being performed by professional craftsmen.
Get A Free, No-Obligation Estimate
All Season Home Improvements aims to provide the best customer service possible. We are an accredited business with an A+ rating with the Better Business Bureau. All Season Home Improvements is a fully insured contractor. We offer an 18-month installation and workmanship warranty.
Interior Renovations Portfolio