At All Season Home Improvements, we take pride in our work and are constantly striving to maintain our high quality. We value our customers' opinions and feedback and ask them to help us be the best we can be by answering a few short questions after the completion of each project.
Chuck & Dan did excellent work. I appreciate how friendly and accommodating they were every day on the job. I know I slowed them down at times with all my questions. Please thank both of them for all their hard work.
- Mr. & Mrs. Haley
Excellent crew. ***** These are the caliber of men you want on your property, workmanship, and representing your company. Impressive, throw them an extra bone every once in a while.
- Mike Harris
Pete and Kyle acted as if they were working on their own homes. They took little time to do the job right. The quality of work is like years ago when workers took pride in what they did. All Season should be proud to have them on their crew!
- Carolyn Dennison
Brett and Brian did a great job. When we asked questions they answered without making us feel we shouldn't be askiing questions. They always left things very clean at the end of the day.
- Dwight & Sylvia Chamberlain
I couldn't have asked for a better crew than Jason and Derek!! Jason made everything flow smoothly, even with expected little glitches! I would want Jason again if I should need future work done.
- Mr. & Mrs. Roberts
We'll take on any project.
We will work with you on any project, large or small. Whether you want new siding, home renovations, or a brand new, custom-built garage, we can handle it.
More than happy with the work done. Chuck and Dan are the best. Thank you to all of you.
- Victor Brescia
Ron & Rob both great workers. Ron answered any questions I had and was very friendly.
- Larry Erving
Ron & Rob were a very knowledgeable and hard-working crew. Ron was very open and always ready to answer my questions. I would recommend them anytime!
- Mr. Brooks
We're obviously not carpenters or construction specialists, but it appears to use that the deck is quality throughout, i.e. workmanship and materials. If we had it to do all over again and knew Arthur Snowman would be in charge, we'd jump at the chance to have him do another project at our home.
- Mr. & Mrs. Anderson
Your entire work crew was very courteous and answered all my questions. I am looking forward to the morning when the chimney work will be completed – Thanks for the wonderful job! I have had a lot of comments from family and friends about the roof. I posted pictures on Facebook for my family who are away.
- Ms. Jacques
Work was exceptional and Ron was not only prompt, courteous but a professional at his work – we would recommend your company to anyone and everyone. Sure we'll contact you for our next project.
- Mr. Levesque
Thanks for an awesome job. Pete and Carl were great!
- Mr. Sprague
Good looking job thank you. The crew was great, thanks.
- Mr. & Mrs. Jellison
Thanks for a very good job!
- Jean LaLiberte
Very satisfied with every aspect of the job done on our windows. We will be in contact with you for future work.
- Mr. Delano
David & I are very pleased with our barn. Thank you so much for a job well done.
- Karen Nutting
Everybody – from concrete crew, frames, sides, and Kim were all very helpful when I had questions and any concerns were quickly dealt with. Wonderful job. Thank you!
- Robert Fleury
Ron & Rob were super. Great work and helpful tips on keeping our home up to date and energy-efficient. Great guys!
- Karen Andrees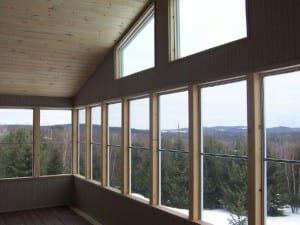 Another great job by the team! Thanks!
- Chris Paradis
We are very happy with the work!
- Mr & Mrs. Congalton
The concrete crew, Jeremy and Aaron, were very professional and courteous. The contractors, John and Derek, were an amazing crew. The crews called to let us know their schedule and called if they were detained. Couldn't ask for better people!
- Lloyd & Debbie Monroe
A great job, as usual! Your crew was very accomodating and friendly! Thank you!
- Tammy Gwen
Isreal and the crew were very courteous and efficient. We are very happy with the job!
- Mr & Mrs. Baird
All of the people – from the office to the crew – were easy to communicate with and we were kept informed by all. The onsite crews were amazing. We have an eight-year-old who wanted to know what was happening each day and the crews would answer her questions and were not bothered at all by her.
- Mr Pimsey
Once again All Seasons took ownership of the project from the moment the proposal was accepted. Everything from communication to craftsmanship was top-shelf. Naturally, we look back on the project(s) knowing we picked the right company.
- Mr Colt
Alex's attention to detail and focus was great!
- Mr. Seluke