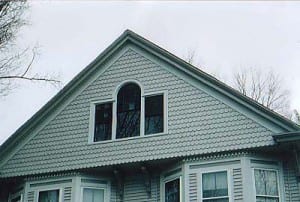 Exterior renovations can be just as important as interior renovations, and new windows and siding can play a huge part in turning your existing home into the home of your dreams. Installing new siding and windows can dramatically increase the efficiency of your home, saving you money on your electric and heating bills and keeping your home warm and weather-proof in the winter. All Season Home Improvements offers a number of various window and siding options to choose from, allowing you to change the look and feel of your home to suit your tastes. We feature windows from Paradigm as well as Mastic Siding.
Whether you want your home re-sided with vinyl siding, clapboards, cedar shingles or fiber cement siding, All Season can help make your home "new" again no matter what you decide to do.
Get A Free, No-Obligation Estimate
All Season Home Improvements aims to provide the best customer service possible. We are an accredited business with an A+ rating with the Better Business Bureau. All Season Home Improvements is a fully insured contractor. We offer an 18-month installation and workmanship warranty.
Windows & Siding Portfolio